For Existing StockNation Customers who want to Enhance their Efforts and generate more sales
Now Generate 3X More Sales, Leads, Views, and Engagement with your Videos by Upgrading to StockNation's Evolution Pack by Including Video Stickers, Background Removal tool, 4K Videos, and Much more at a One time Deal.
This Limited Time deal won't last for long and upgrading your experience right now will open
floodgates of Leads and Sales for you and your Clients
Use 50+ Video Stickers relevant to your local niche or any particular niche.
Addition of Fresh 5000+ UHD Stock Videos and 5000+ Premium 4K Videos to Convert your Videos to Highly Profitable Conversion Machines.
Use 2500+ Motion Graphics and 2500+ Visual Effects that Make your Audience go Gaga and crave
Remove Background from 1 Million+ UHD Images with just 1 Click using Machine Learning and Advanced AI.
Use 700+ High-Quality Music Loops in your Ads, Videos, Tutorials, Intros, and Outros to convert your audience into your Raving 'Fans'.
StockNation is being used by 6000+ Esteemed Creators like YOU Every Single Day to Generate 2X More Leads and Sales for themselves and their Clients.
While it is still a good profit to generate, we thought it is time to take it to the next level, FOR YOU.

Creating and Publishing Boring Videos that don't make your Audience say 'OMG!, I LOVE IT' is the thing of the past.

Adding Elements that can Boost your Videos' performance to the next level is the thing of Present and IS THE FUTURE.

We decided to take it to the next level by Introducing 'NEW ELEMENTS' for your Existing StockNation Experience…
These 'elements' are not ordinary.
Infact, Stats show that including these upgrades into your existing Video Creation and Marketing Efforts significantly increases your chances of :
Client Satisfaction and Repeat Customers
Increased watch time and more engagement from your audience
Ability to charge more for your existing Video Creation Service, the amount you Actually 'Deserve'
Generate More Brand Awareness + More Recognition
So Your Existing StockNation Experience + Super YOU + StockNation Evolution Pack

= Powerhouse of Unlimited Video Marketing Potential
Here is what you will be Upgraded with if you decide to Grab your StockNation Evolution Pack Upgrade:
BENEFIT #1
5000+ Premium HD Quality Stock Videos to be added to your Existing
25000+ HD Stock Video Collection (Valued at $197) :
StockNation now has an Additional 5000+ Premium HD Quality Stock Videos in the library, making it 30000+ HD Stock Videos which are FRESH, NEW and Nowhere to be found on the web.

This means a 20% Increase in your Library + Your Results.

Want to Grab it at a Limited time deal?

If you Act today, your account will be automatically bumped with these High Quality Videos!

Ready?
BENEFIT #2
Keep your Audience hooked into your Videos and Increase watch time for 50+ Local Niches with Handmade Video Stickers (Valued at $157)
Use of Stickers in Explainer Videos
Creators Pre-dominantly use video stickers to drive higher engagement and increase their watch time..
---
Use of Stickers by Tech Video Creators
Tech YouTubers uses Stickers to keep their audience hooked and in-turn generate more money for themselves..
---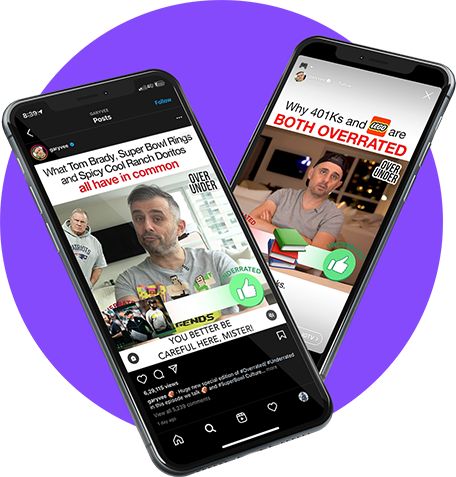 Use of Video Stickers as a Video Wrapper
GaryVee amongst many others, A Famous Personal Brand in the Social Media world uses Stickers for more views, engagement and in turn, helps in boosting his leads and sales.
---
StockNation's Handcrafted Video Stickers = More Attention, Leads and Sales
As per the recent studies, if you are not using stickers in the videos you make, then you are missing out on a big chunk of engagement, StockNation's stickers is a Invaluable resource that shouldn't be Missed at any cost.
Accountant
Ache
Air Conditioning
Bakery
Birthday
Burial
Car
Cat
Caterer
Children
Chiropractor
Cleaning
Clothes
Construction
Cooking
Counselor
Daycare
Dental
Divorce
Doctor
E Commerce
Electrical
Events
Exercise
And 26 More Niches...
That's Not all..
BENEFIT #3
Send Chills to the Spine by adding Extraordinary Motion Graphics and
HD Visual Effects (Valued at $197)
How about adding 2500+ 4K Motion Graphics and 2500+ HD Visual Effects which can ultimately lead to more engagement and Sales!

Nowadays every video and modern advertisements consist of motion graphics and visual effects making them so valuable, it can't be ignored in 2021 and beyond..

If you decide to take action today, you will get access to these valuable resources and add-ons with the StockNation Evolution Pack package for a limited time.
BENEFIT #4
What If you can Remove Background from Images with just 1 Click
without losing the Image's quality? (Valued at : $297)
Is it possible without burning too many profits into tools that charge 60X More?

Absolutely!

We Made it possible with StockNation's Machine Learning Powered Background Removal tool

Here is how it works (In just 3 Steps):
Here's how you can remove background from any image:
Upload Image
Remove Background
Add Background
Upload Image
Remove Background
Add Background
Upload Image
Remove Background
Add Background
Upload Image
Remove Background
Add Background
Gone are the days when you had to :
Hire an Expensive Photoshop Expert

in order to get the background removed.

Learn the photoshop yourself

in order to remove the background image
Get an

image at a lower resolution

that serves no purpose and you eventually delete it.
Pretty Painful, Right?
Now are the days when you can :
Get rid of the background in literally 1 Click

(Thank God StockNation Exists)
Get a

High-Resolution image

even after the background is removed
Do all of it with StockNation Virginia

Upgrade at a One-Time Pay.
StockNation's Background Removal Tool also helps you to avoid paying Huge Money to different tools and burning your profits.

Normally you would have to have a person to remove the background manually for you, but we have built a Model in the backend that does all the job for you with 1 Click, we like to Call it Virginia.
Recommended for:

Smart and Rational Buyers, Just like YOU.
SO,
Background of any Image + Highest Output Quality
=
StockNation's Background Image removal tool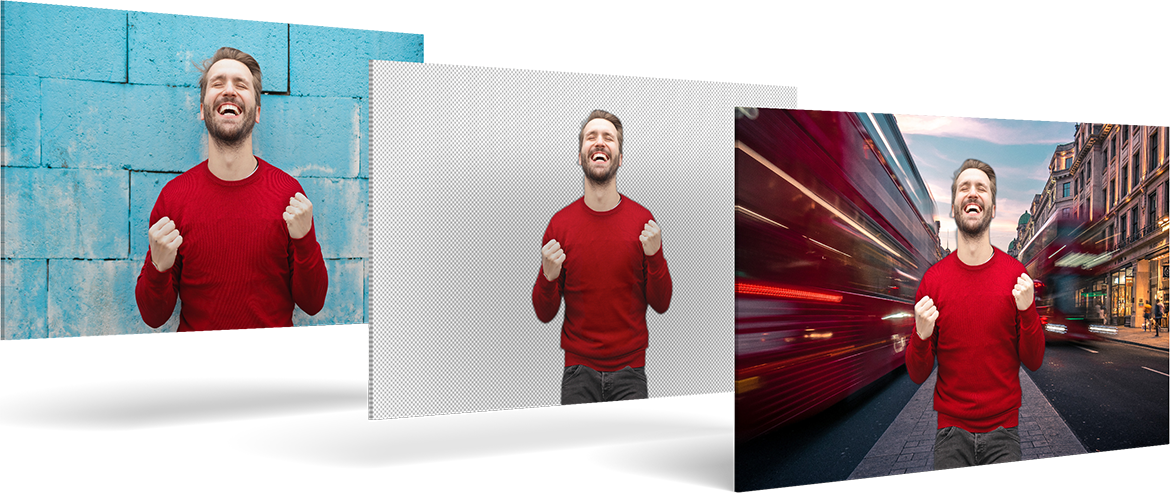 BENEFIT #5
700 Music Loops for Video Background Music (Valued at $97)
Music Loops are used to add an Engaging Flavour to your Videos and we have added 700 of those (Imagine the Impact your videos can have with these)

You can use Music Loops in:
Your Ads
Your Video Projects
Your Content Marketing via Videos
Your Intros
Your Outros
Possibilities are Endless. These are a Great Addition to your Library!
For a limited time, Unlock and Upgrade to StockNation Evolution Pack today at a very discounted price.

EVOLUTION Pack
5000+ Premium Ultra HD Stock Videos

---

Video Stickers in 50 Niches

---

4K Motion Graphics (2500)

---

HD Visual Effects (2500)

---

Remove Background from 1 Million+ HD Images with 1 Click

---

Unlimited Background Removal Credits (Fair Usage Policy Applies)

---

Upload your Own Images and Remove Background

---

700 Music Loops

---

One Time Payment

---

100% FREE Commercial License

---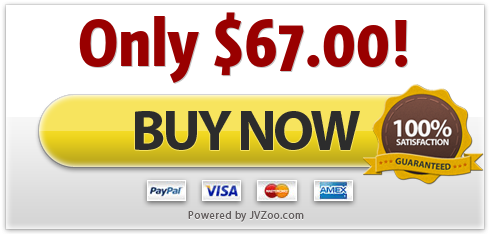 You will get Access to everything 'ADDITIONAL' That can:
Help you Make More Money for yourself and your clients
Help you Generate the Engagement and Results you always wanted
Empower you to Create the 'best' video that will make the jaw drop and send chills to the spine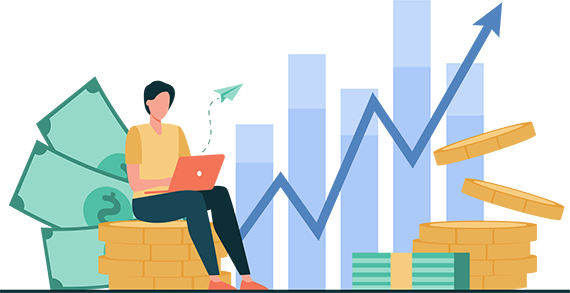 14 DAYS MONEY BACK GUARANTEE
If you're not 100% satisfied, we offer full NO questions asked money-back guarantee. Just send us a Support Ticket once the launch Period is Over and we will take care of it for you. You have absolutely nothing to lose, and everything to gain! So scroll back up & choose the right plan for you! We know you're going to LOVE it!
Frequently Asked Questions about StockNation Evolution:
Question 1. 1 In Which format can I download the Video stickers for Local Niche in?
A. The stickers can be downloaded in .png and .ai format.
Question 2. Will you be updating the collection with more stickers in the future?
A. Yes, we will be updating the stickers collection with more niches in the future which you can download and use to grow your engagement, build a loyal fan base and generate more leads :)
Question 3. Do we have to pay extra to get StockNation's Sticker pack?
A. Not at all, StockNation's stickers are included in your StockNation Pro's Package and you don't need to spend a dollar extra. Also, they will be available to you for One Time Payment.
Question 4. What is the Fair Usage Policy for the Background Removal tool?
A. Yes, the Fair Usage Policy is 100 Credits/week which you can utilize to remove background from any image.

Which is equivalent to 400 credits per month which are equivalent to 4800 credits per year which is equivalent to 480,000 credits for a sapn of next 100 years (let's consider even 10 years here, let alone the 100 years!).

If you were to get the same credits from another tool, it would cost you $10,000
Question 5. Do the credits roll over to the next month for the Background Removal tool?
A. Credits don't roll over to the next month. However, your allowed usage resets on the first of every month.
Question 6. What Images are supported with StockNation's Background Removal tool?
A. We support Images with .png and .jpg format
Question 7. Do you have a Money-Back Guarantee?
A. Yes, we do have a 14 day Money Back Guarantee which means you get a Risk-Free trial to take StockNation Evolution Pack. If you don't like what you experience, please feel free to reach out to us via our support desk and we will be happy to assist you.
P.S.: You have already witnessed and experienced how StockNation has helped thousands of creators enhance their creative journey and leveled up their Leads, Engagement, Views, and Profits. StockNation Evolution Pack takes it to the next level by introducing Powerful Upgrades that send chills to the spine and Generates Attention from your Audience.

P.P.S: Although this is a One Time offer, the pricing might increase in the future, so decide to act fast before price increases and take advantage of StockNation's Powerful upgrades to 3X your Leads, Views, Engagement, and Profits.